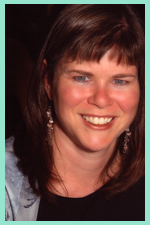 Cherie Henderson's articles and essays have appeared in Self magazine, The Miami Herald and numerous newspapers and Web sites via The Associated Press. She is working on a memoir about having cancer as a young mother.
Cherie most recently worked on the AP's national editing desk. Before that, she had a variety of roles at The Miami Herald, including suburban bureau chief, reporter, copy editor and page designer.

She is now in good health, with no evidence of disease. She and her family live in New York.